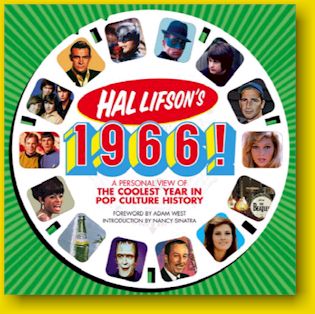 There's a new variation of "ask Scott" on
the Loud Family site
called "Music—What Happened?" where Scott selects and describes songs from a requested year between 1957-2006 that would constitute his time-capsule CD.
The first year in the series is
1966
and I was commissioned (and by "commissioned" I mean "asked") to put together a
muxtape
of some of the tracks. Scott's 1966 time capsule CD has 22 tracks, ten more than
muxtape
allows, so my list excised the better-known B-bands (like the Beatles, the Beach Boys, the
Byrds
, Bob Dylan, and the Bowling Stones) and focused on the lesser-known tracks that Scott selected. Here are the results.
Music What Happened? - 1966
1. "Batman Theme" - Neal
Hefti
2. "Solitary Man" - Neil Diamond
3. "Big Fat Silver Aeroplane" - Roy Harper
4. "Shapes Of Things" - The
Yardbirds
5. "For Emily, Wherever I May Find Her" - Simon & Garfunkel
6. "Summer In The City" - The
Lovin
' Spoonful
7. "Remember You" - The Zombies
8. "Georgy Girl" - The Seekers
9. "Walk Away Renee" - The Left
Banke
10. "Making Time" - The Creation
11. "Season Of The Witch" - Donovan
12. "(I'm Not Your)
Steppin
' Stone" - The
Monkees
I think 1966 may have been the best year, not just for pop music, but for pop culture in general. The
list of the top 100 hits
of the year shows a few duds (like "Ballad Of The Green Berets"as the top song of the year?) but at least 70-75% of the songs are stone cold classics that still sound as great 42 years later.
On the TV, 1966 was the debut of "Batman", "Star Trek", "The
Monkees
", "Mission Impossible" and "How The Grinch Stole Christmas". In sports, 1966 was the year of the first Super Bowl, the year Texas Western upset Kentucky in the NCAA finals, and the year Frank Robinson won the triple crown for the Orioles, (who swept the Dodgers in the Series). At the movies, 1966 was "
Farenheit
451", "Fantastic Voyage", and lots of other movies that don't start with F, but I don't know much about movies.