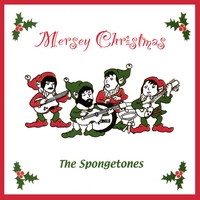 The 21st track on
His ND Xmas
is
The Spongetones
"Merry After-Christmas"
This Boxing Day carol is featured on the Spongetones holiday album Mersey Christmas (a pun that's been used many times many ways) and is one of the few songs celebrating the joys of the day after Christmas.

When the 26th has come to town
Sending seasons on their jolly way
Don't forget to take the tinsel down
Save it for an after holiday

Have a Merry After-Christmas
Filled with After-Christmas Cheer
With the afterglow of laughter in your after New Year's year
Singing after Christmas Carols
Heaven after snowflakes fall
We'll be happy ever after after all

This song is probably the most famous Boxing Day carol.
Happy St. Stephen's Day, everyone!