My month of Tommy Keene will start next week after the World Cup is over. His career compilation comes out on 7/13, and he's only made eight albums in 30 years, so it shouldn't take more than a couple of weeks to go over Tommy's entire career. On to the Cup!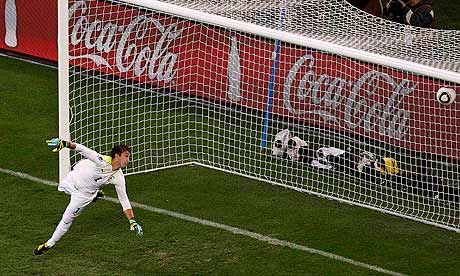 The Netherlands are the first finalist in the 2010 World Cup after beating Uruguay 3-2. Their opponent will be determined tomorrow when Germany plays Spain, but either way it will be an all-European final. I was expecting an all-South American final -- a similar result with a different continent.
As a Barca fan, I never liked Arjen Robben or Wesley Sneijder at Real Madrid, but they play well together and are fun to watch. Right now I'm pulling for a Spain-Holland final that will give some team their first World Cup ever.