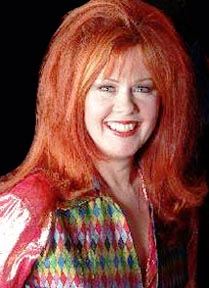 No time for a full post today, but
Kate Pierson
of the B-52s(*) is 60 years old today!
Happy Birthday Kate! You'd be old enough to be someone's grandma (if "
your people
" were allowed to have grandkids).
The new B-52s(*) album is pretty good, and silences people who thought that
Imperial Teen
were too old to play that kind of music last year. The B-52s(*) are now a whole generation (and a year) older than Imperial Teen were last year, and
they're
still playing that kind of music!
(*) -
The correct name for the band has long been "The B-52's," but in 2008 they dropped the apostrophe, with their official website, and Funplex album and single covers reading "The B-52s." However, the file tags on the digital releases of both of these retain the apostrophe. Both spellings can now be considered correct, even though it wrecks havoc on digital libraries everywhere!